
Personal attention
to your matters.
SELECTED CLIENTS

Focus and Experience
make a difference.
PRACTICE AREAS

You are a name,
not a number!
FREE CONSULTATION
MY PHILOSOPHY:
"Apply experience to further the objectives of your clients while supporting them in the pursuit of their goals."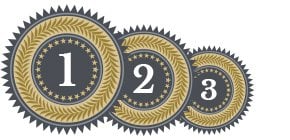 Over twenty years experience in representing individuals, businesses, business owners and their families.
Acting as General Counsel for our clients we are able to apply our experience and skills to develop and execute strategies assisting our clients in achieving their objectives.

Studying and building businesses in Denver since the early 90's.
Robert Hopp has been building and operating his own companies, as well as assisting entrepreneurs reach their dreams for decades.
Business Law →
Intellectual Property →
Wealth Preservation →
Real Estate →
Civil Litigation →
"Every mountain top is within reach if you just keep climbing."
PRACTICE AREAS
Business Law
Representing entrepreneurs and their businesses is a passion of ours, let us help you.
Intellectual Property
Protecting your creations is our business.
Trust & Estates
Helping our clients protect their wealth and future for over 20 years.
Construction Law
Having represented the construction industry for over two decades, let our experience help protect your business.
Civil Litigation
When matters simply cannot be resolved between the parties we stand ready to apply our courtroom experience to your case.
Family Law
We understand the "Family" in Family Business.
Restaurant & Hospitality
Experience based advise to promote your concept and brand.
Real Estate
Real estate is often the largest single asset in one's estate, proper structure and understanding are critical.
WHAT MY CLIENTS SAY:
Tim Larson, RoundPegg

Experience in Estate Planning.



 



 



 



 



Robert Hopp and his firm have provide excellent estate planning service to me over the past several years.

Chad King, Swanson & Bratschun

Working in partnership on client matters.



 



 



 



 



Robert J. Hopp is a pleasure to work with. He and I have worked for common clients in the past, and Robert's clients have consistently remarked on the level of trust they have in both his competence and his integrity. Robert also demonstrates a high degree of strategic thinking and creative problem solving on behalf of his clients.

J. Jones, Jones Scones

The food industry can be tricky.



 



 



 



 



When you have experience on your team the challenges of business are easier.

Robert J. Hopp has been there when we needed his experience and counsel. We could not do it without him!

Joe P. Sainz, 5280 Realty

Running a business is tough, but it is easier with Robert Hopp on your side.



 



 



 



 



Robert J. Hopp, LLC has real world experience.

Drawing from over twenty years running his businesses and counseling clients, Robert Hopp has been able to help me accelerate my business.

Jeff Possehl, CyberRidge

Building a solid financial future.



 



 



 



 



Robert Hopp's ideas and energy helped to put together a comprehensive plan that has enabled me to build a solid financial future. I trust Robert Hopp implicitly, his values and ethics are unquestioned.

Tom Vanderheiden

Small business advice.



 



 



 



 



As the President of a small consulting and training firm, I retained Robert Hopp to review corporate documentation, advise me on areas of concern, and support partnering activities with other such business organizations. I found Robert and his staff very personable and with expert knowledge of corporate law. Their work was an excellent value that was performed at a reasonable cost for very reliable products.

Mark Chambers, Slipglass

Deep understanding of business.



 



 



 



 



We used Robert J. Hopp to handle all of our legal work with Slipglass. He has a long history with our founder, and I understand why he was on our team. He has a deep understanding of business start-ups, acquisitions and corporate structuring. His advice and direction were invaluable. I would recommend him to anyone looking for high ethics, and good follow-through.

Ed Bassett, Metis Security

Excellent advice for business and personal matters.



 



 



 



 



Robert Hopp has been providing me with legal advice for both business and personal issues for many years. He runs a top-notch firm and I highly recommend Robert J. Hopp.

Z.J. Czupor, The Interpro Group

Consummate Professional with a thoughtful approach.



 



 



 



 



Robert J. Hopp is a consummate professional and thoughtful in his approach to his legal practice and the clients he represents. He is also a kind and generous man who supports some very worthy nonprofit organizations and when he does he offers the same amount of energy and intensity as he does for his clients. Give him a call. He's also a great "connector" and can put you in touch with the right people to meet your needs.

Dean Weiner

Robert Hopp is an experienced business attorney.



 



 



 



 



Robert Hopp has been providing me with legal advice for both business and personal issues for many years. He has an invaluable understanding of business, acquisitions and corporate law. Robert sat on the Board of Directors for Digital Access and provided remarkable insight and advice. Robert Hopp is a consummate professional and a good friend that I highly recommend.

Kirk Axelson, Precision Draperies

Integrity and confidence.



 



 



 



 



I hired Robert Hopp to maintain our company minutes which he files yearly. I recently had an issue with the files and Robert jumped in and found a solution. He handled it quickly and efficiently. Robert will be handling our stock shares of our company long into the future.

Mike Jones, Nortwestern Mutual Wealth Management

Integrity and confidence.



 



 



 



 



I have worked with Robert Hopp for several years. His firm has done work for me personally and has also done work for many of my clients. I am a Financial Services Professional and work with many closely held companies. Robert has always handled this relationship with integrity and confidence.

George Ball, Northwestern Mutual Financial Ntwork

Estate Planning expertise.



 



 



 



 



I've had the occasion to refer several clients to Robert Hopp for Estate Planning consultations and all have been thoroughly satisfied with his services.

Highly effective lawyer.



 



 



 



 



Robert Hopp is a highly effective lawyer both in his botttom line results and cost. I would recommend Robert Hopp to anyone in which he has a field of expertise.

Steve Dymond, Steve H. Dymond, PC
My BLOG & GALLERY

Working from home meant we could vary snack and coffee breaks, change our desks or…

Working from home meant we could vary snack and coffee breaks, change our desks or…
REQUEST A FREE CONSULTATION
Fill out the form below to receive a free and confidential initial consultation.